Another unforgettable day as we continue to celebrate the Queen's Diamond Jubilee.
The day started off with concerning news that the Duke of Edinburgh, 91 this week, has been taken to hospital because of a bladder infection.  Though precautionary, he's expected to stay there for a few days and will therefore miss the rest of the Jubilee celebrations.  We can remember that the Duke also missed Christmas at Sandringham last year for a heart stenting procedure.  But, as the saying goes, the show must go on…
And what a show it was!  Robbie Williams, Kylie Minogue, Tom Jones, Elton John, Cheryl Cole, Grace Jones, Annie Lenox, Sir Paul McCartney and Stevie Wonder were among the artists performing in honour of the Queen.
The highlight?  A moving speech by Prince Charles who, in behalf of "Mummy," thanked the participants and organisers, and said his only regret is that his father couldn't be there tonight.  "If we shout loud enough he might just be able to hear us in hospital," he said, prompting a loud roar from the crowd and chants of "Philip, Philip."  It was a visibly very emotional moment for the Queen as she tried to contain herself.

The concert ended with Her Majesty lighting the diamond beacon, joining 4,000 others across the UK to mark her jubilee.  Then, fireworks.  The most amazing display of fireworks over central London you'll ever see.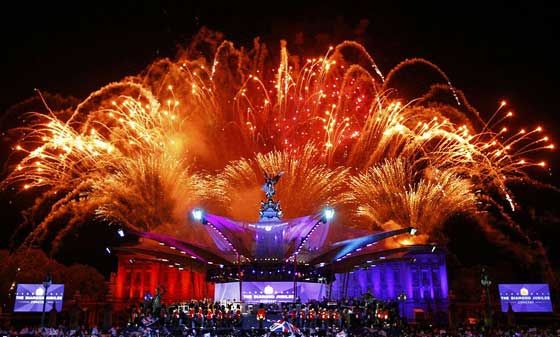 Fireworks over Buckingham Palace mark the end of the concert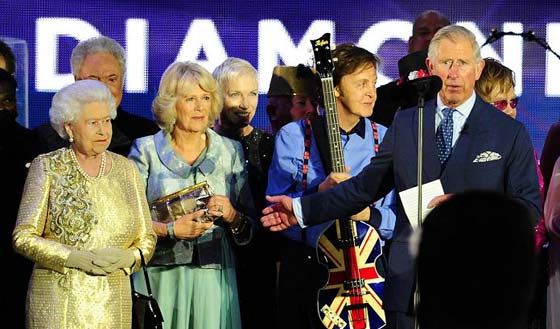 Prince Charles gave a moving speech as the Queen tried to contain her emotions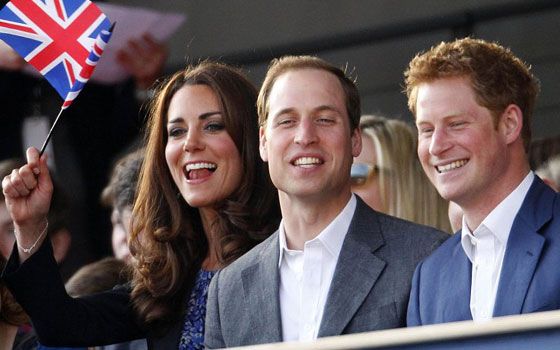 William, Kate & Harry enjoying the Jubilee concert. Picture: PA
Videos:
Articles:

Pictures:
Related Posts: