Less than
3 DAYS TO GO!
Much too many articles to include and much too busy, so this will be quick…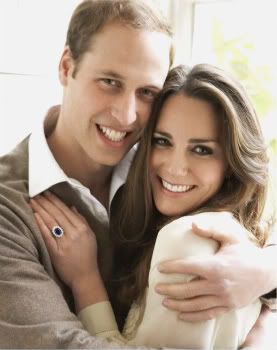 The news is going into overdrive.  I personally haven't gone more than 30 minutes on TV without some Royal Wedding news bit.  America's morning shows are now broadcasting from London.  The Royal Wedding is hard to miss…
But behind the hoopla…
Just in: William & Kate have chosen London-based floral designer Shane Connolly to create the floral displays for their wedding.  The floral displays in the Abbey will include eight 20 feet-high trees: six English Field Maple and two Hornbeam.
Kate is currently with her parents at Bucklebury, Berkshire.  She's due back in London very soon to carry on a string of rehearsals before the big day.  Now let's pray it won't rain… or at least not too hard to put a damper on things.  The countdown continues…
[ad#textbanner1]